The Unfathomable Anthology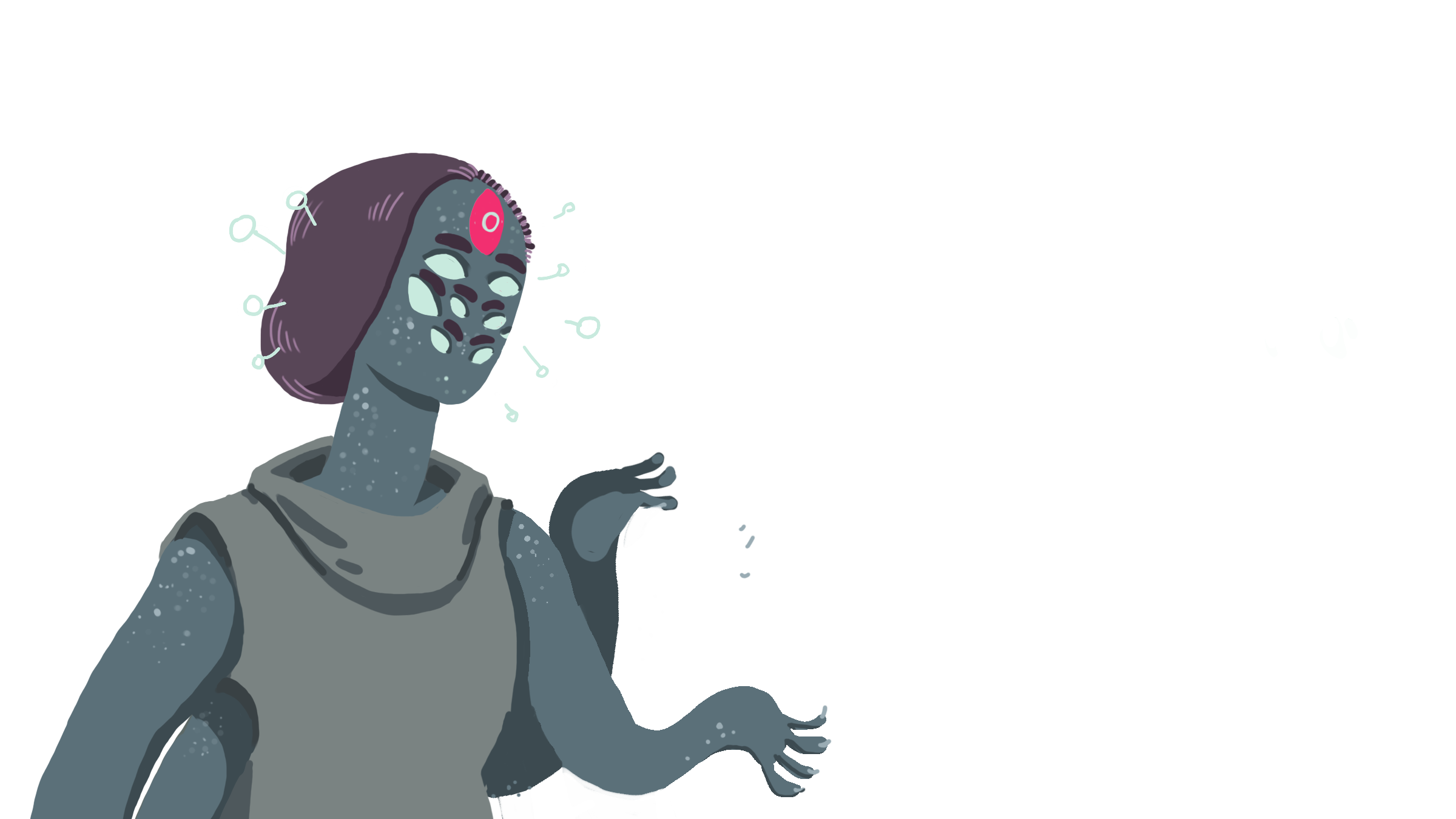 Participate in three tiny adventures, each one a nauseating combo of whimsy and nightmare - maybe a little heavier on the whimsy.

BBQ Postponed: Find love and a murderer in when your sleepy little monster apartment building is shook to it's core by a violent crime. Or you think it would - mostly the residents are too busy flirting with you to bother hiding their motives.

Analysis Complete: As a junior scientist, collect debris from a recent meteor shower to unlock the secrets of the universe.

Aggie vs the Forest: Your car breaks down in a mythical forest, and you're the only passenger competent enough to try to do something about it. Take on the emotional labour of a forest full of people and creatures who can't solve their own problems in your valiant attempt to get where you're going.

Development notes:

Please let me know if you have any bug fixes! This game is very partway through development and there are lots of known issues:

Known Bugs:

BBQ Postponed:
Dating aspects temporarily disabled
Barty is not lined up properly on the screen
Torpels face gets stuck in grossed out mode (she's still cute)
Analysis Complete:
Walking too quickly at rocks will cause their dialog to disappear and not be added to the inventory, game must be force-restarted
Aggie vs the Forest:
Map is confusing to walk around
Poems are a little obscure
Wiggle looks like she's crying
Download
Click download now to get access to the following files:
TheUnfathomableInstallFile.exe
44 MB